The vernissage of the outdoor-exhibition "Mein Wedding³ - Kunst für die Müllerstraße" took place on May 21st 2016.
The artists should show their own personal vision of the Wedding neighborhood. I am honored that my picture was selected by the jury and will be displayed on a 3,60 x 2,90 m big billboard on the median of the Müllerstraße in Berlin-Wedding. What I like most about "my" neighborhood is the authenticity and the multicultural living together. I go shopping in Asian, Turkish or Arab shops, enjoy my beer in a typical German Biergarten and have dinner from the most different countries.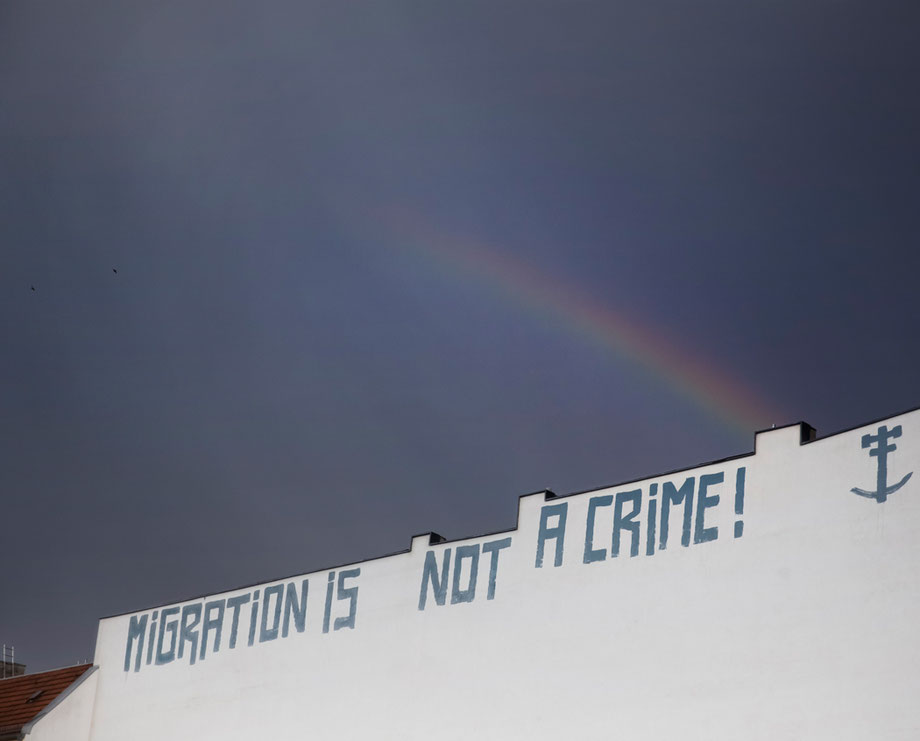 We in Wedding have shown that an integration of different cultures in our district works well and that a flourishing and multicultural society is possible and desirable. The hatred against refugees these days however is so high that it takes a graffiti to remind people that migration is not a crime. But perhaps the incoming birds and the rainbow are a good omen that migration creates freedom rather than fomenting hatred - let's hope and lead by example!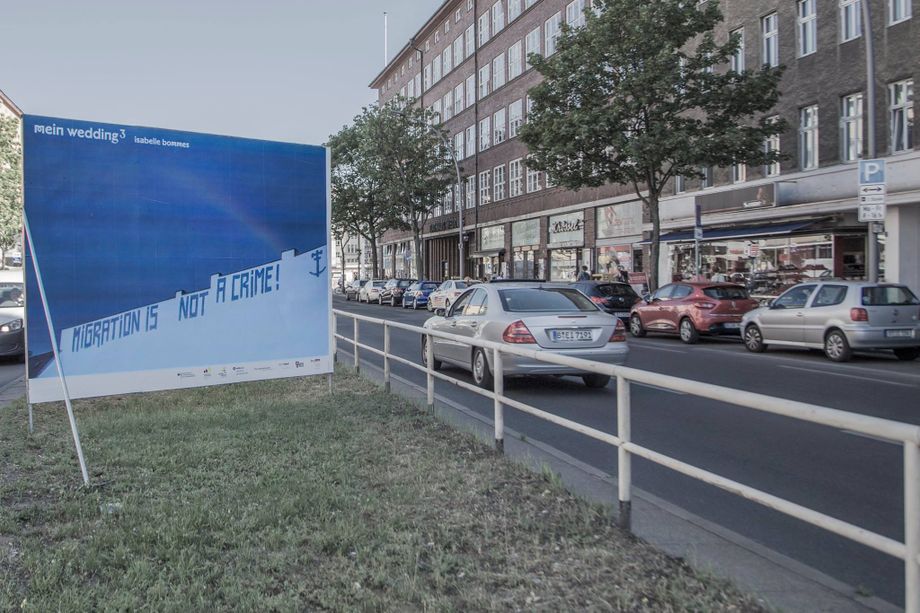 To view the own picture in this size is something that is out of the ordinary. You have the chance to see it until end of June 2016 together with 11 other artworks down the Müllerstraße and also get some calendars or postcards.