Sometimes I need to distance myself from taking pictures and editing pictures. But that does not mean that I'm not creative. Then I'll just do something else, for example, redecorating the apartment, visit a ceramic course in the community college, make a mobile from natural materials or just create classic collages from newspaper snippets. In this collage entitled 'lost in time' I have set myself the task to use only black/white source material.
It was important to me that the shapes match each other to create a coherent picture, so that one does not recognize as much as possible that it is a ramshackled collage. Of course, above all, patience, precise cutting, gathering of appropriate shapes and the exact superimposition of the individual elements are all part of this.
The result is a mix of clean lines and organic shapes, which I found mostly in architecture magazines. The collage is now hanging in a classic black frame next to my desk and the next one is already in the planning stage.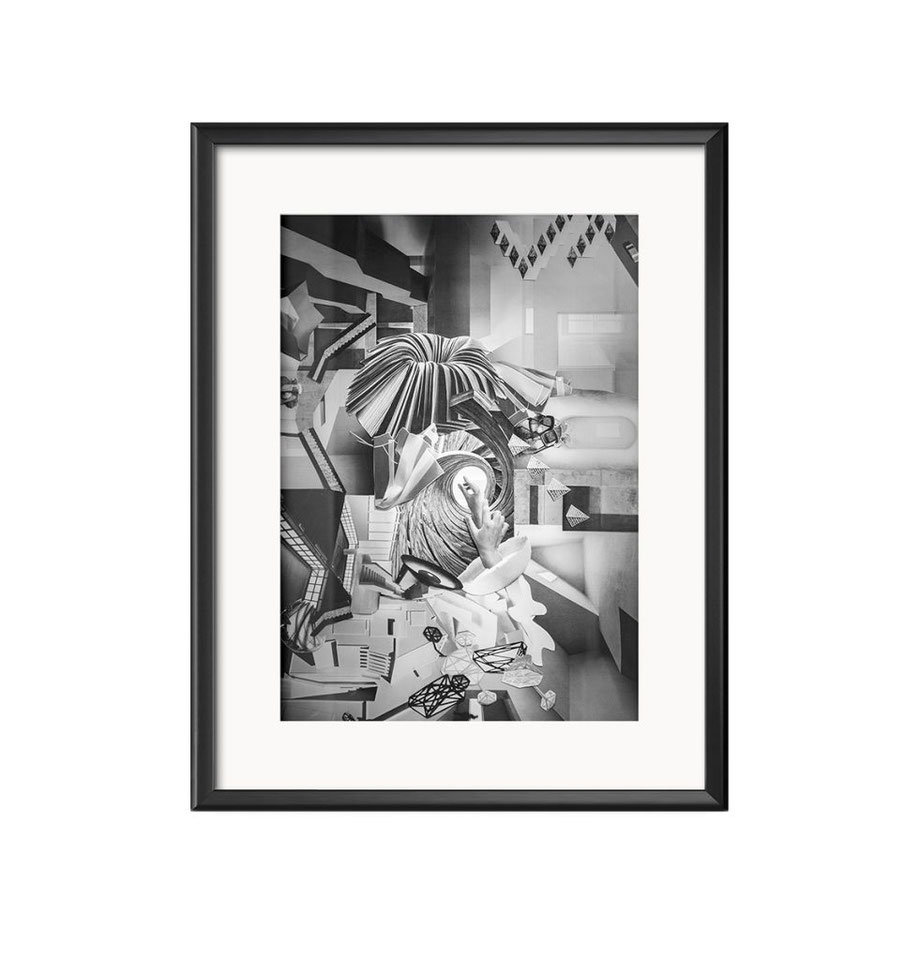 The poster would look good on your wall too?
I printed the collage as a quality poster print with an edition of 25 in the original format A2 on 250g paper. 
Dimensions: DIN A2 format (42 x 59.4 cm)