The second part of the review about the amazing Olympus Perspective Playground that was hosted in Berlin is here. In this part, I will show you some pictures of the following artworks:  
Thilo Frank – "Vertical Skip", 2009   
Quintessenz – "Colormaze" 
Gabriel Pulecio – "Infinity (Tiles of Virtual Space)", 2016
Adam Scales & Ari & Pierre Berthelomeau – "Reframe V2" 
---
Thilo Frank – vertical skip
The light sculpture "Vertical Skip" consists of a light cable, which is hanging from the ceiling. This cable rotates around its own axis and creates a three-dimensional shape in the dark room. Built-in sensors ensure that the speed changes as soon as movements are registered around. When somebody approaches the cable, it widens its radius and the rhythm changes.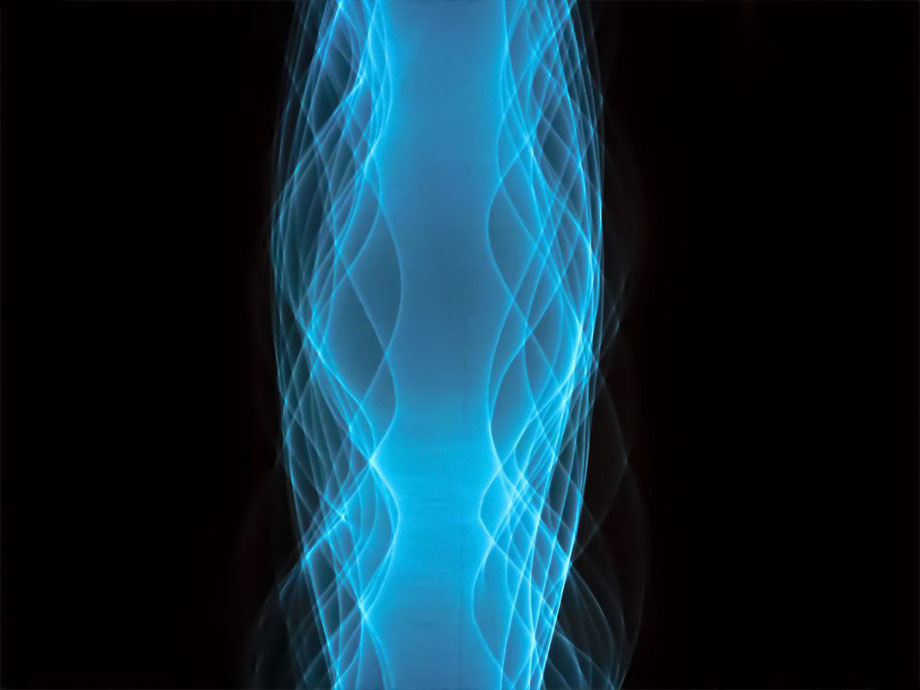 If there are several people around at the same time, a certain amount of navigation and coordination is required to get the right movement and speed, the sculpture becoming a visualization of the collaboration. With this poetic approach, Thilo Frank draws our attention to our actions and their consequences.
---
Quintessenz – colormaze
With the "colormaze" installation, the artist duo creates a labyrinth using colored modules, allowing visitors to travel through different worlds of color. Light and shadow underscores the modules' repetitive visual aesthetics. Each module comprises 20 to 40 shades of color. They are coordinated to yield harmonious gradients, from multichromatic to monochrome, from dark to light. Around 24 modules in various formats are planned.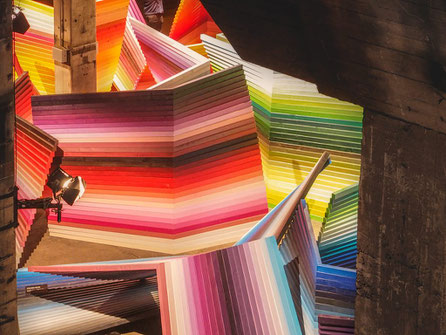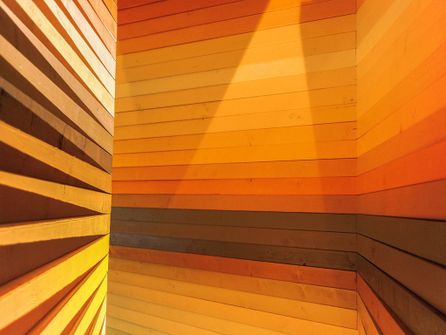 ---
Gabriel Pulecio – "Infinity (Tiles of Virtual Space)", 2016
Developed as a part of ongoing research into light and space, "Infinity (Tiles of Virtual Space)" is an interactive immersive installation that transforms a finite space into a vast, endless expansion using light and sound.  Infinity is intended as a space for reflection and self-awareness. It is founded on an idea of a technology that is not distracting us from where we are but quite the opposite. Infinity reminds us that we are here, in the present moment, and that every step taken in any direction creates new ripples of light in time, building infinite structures of light that can only be seen by looking a bit further away than at our own reflection.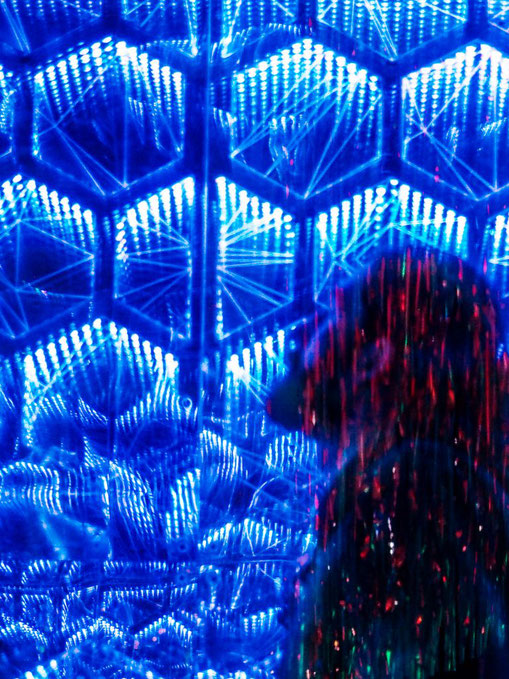 When entering the installation, the tiles beneath trigger animations expanding from the individual that move up the wall. By walking in one trails of light are created that become reflected several times in the mirrored four-wall structure. It never ends …
---
ADAM SCALES & ARI & PIERRE BERTHELOT AU –"Reframe V2"
At first glance, Reframe appears to be a simple modern cube. As the visitor moves around the object, its complex geometry is discovered and the architectural details and elements of the existing space are continuously revealed, reframed and reflected. Visitors experience a shift from the position of observer to observed, from control to controlled, and, willingly or not, become involved in a game of surprising and being surprised.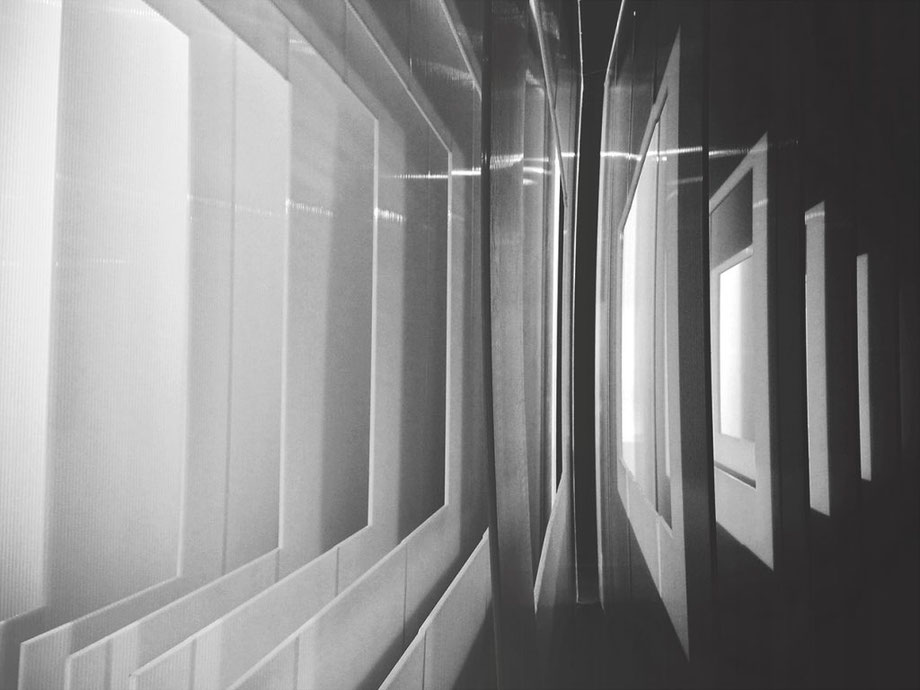 Even though it was the first time I finally made it to the Olympus Perspective Playground, I guarantee that it wasn't the last time. So many great pieces of art to discover - definitely recommended!