15.04. – 22.08.2016

The Austrian artist Erwin Wurm had his first solo exhibition in Berlin at the Berlinische Galerie.
His works feature a wide variety but they all somehow relate to the human body, especially in this exhibition "Bei Mutti". He uses a participatory approach to make the viewer in his "One Minute Sculptures" a part of his work and become the sculpture itself. The boundaries between sculpture, object and performance are blurred, which sometimes leads to very bizarre and funny results, taking the viewer out of his comfort zone and letting him experience art by participation. A perfect day spent at the museum for the whole family, touching explicitly encouraged! 
NARROW HOUSE (2015)

For the narrow house, Erwin Wurm recreated his parents' house in Berschöckl near Graz in Styria. It is a classic detached house with pitched roof and flower boxes at the window. The artist has faithfully decorated it from the curtains to the wallpaper and compressed to a width of 1.10 meters. The visitor is invited to enter the sculpture and physically experience the bourgeois living culture of the 1970s as well as the narrowness and banality of the providence. As you walk through the house, the viewer enters the collective memory of several post-war generations. 
Remarkable in his work is the interaction of persons and their living space. As in many other works by Erwin Wurm, everyday objects and the living environment are closely linked to humans without showing them. Thus, the furnishings and rooms in the Narrow House seem to embody the identity of the absent inhabitants. They have found a material substitute in decorations and furniture and play no role as persons. 
---
ONE MINUTE SCULPTURES
The Narrow House is complemented by the One Minute Sculptures in the next room.
Using everyday objects, the visitor should take unusual poses and if he follows the instructions of the artist, he becomes a living sculpture for a minute. The whole participation seems pretty ridiculous, the otherwise sometimes rigid museum atmosphere seems blown up and a relaxed but confusing atmosphere prevails among the visitors.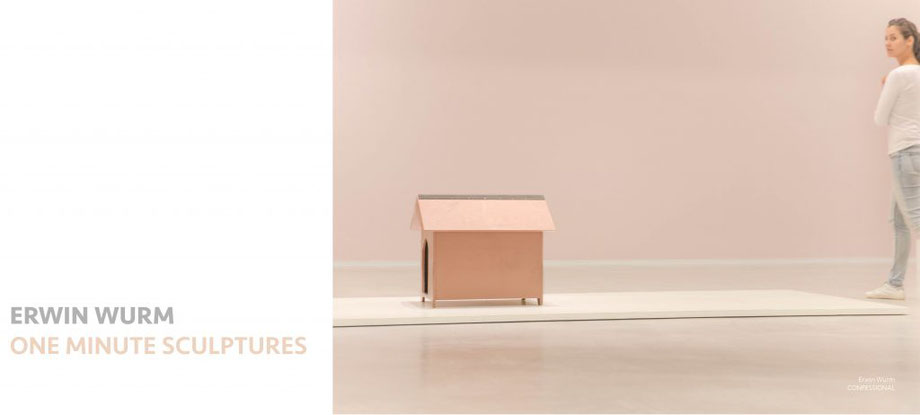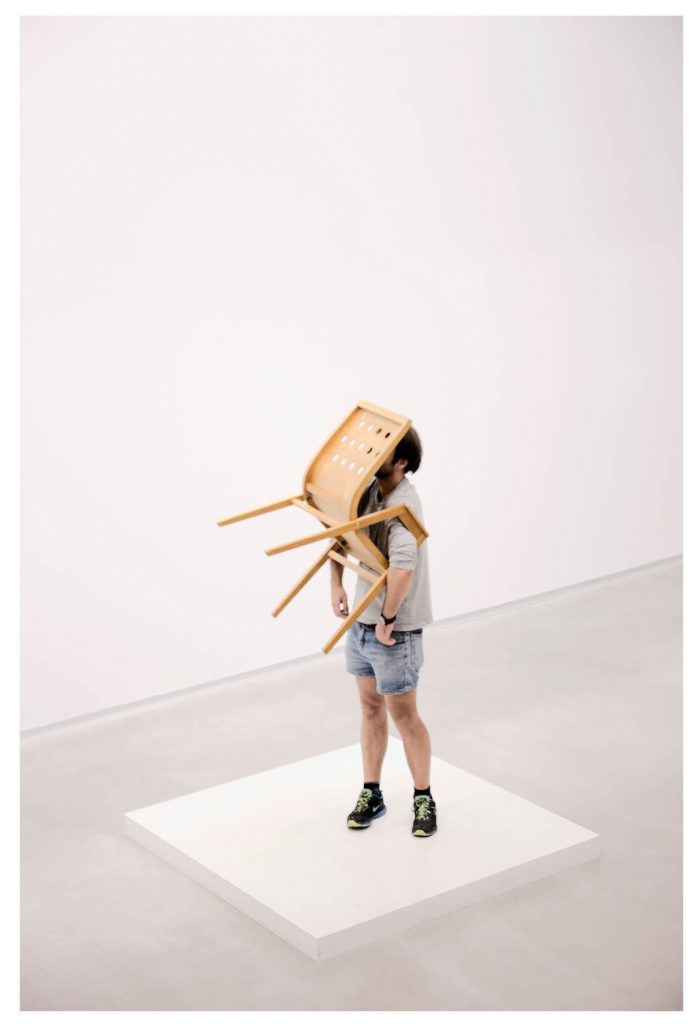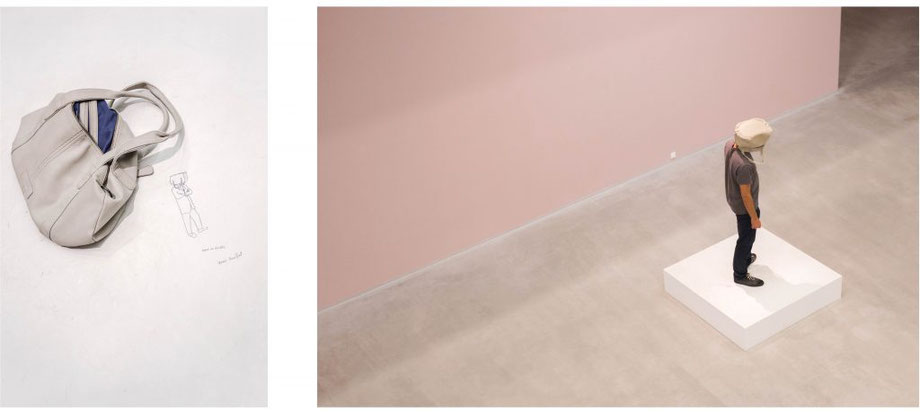 ---
SCULPTURAL WORKS & DRAWINGS
The exhibtion is also dedicated to drawings and also shows recent sculptural works of Erwin Wurm: simulated dented refrigerators, huge deformed telephones and bent sideboards. Again in this pieces Erwin Wurm shows lots of humor so I leave the exhibition and the Berlinische Galerie with a smile on my face.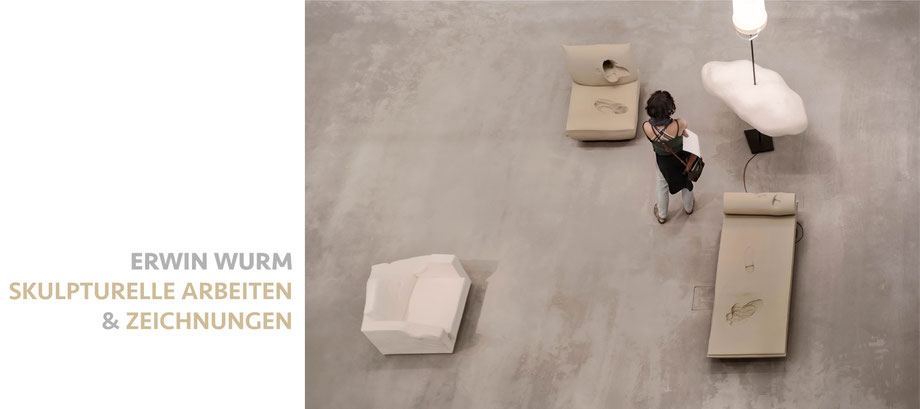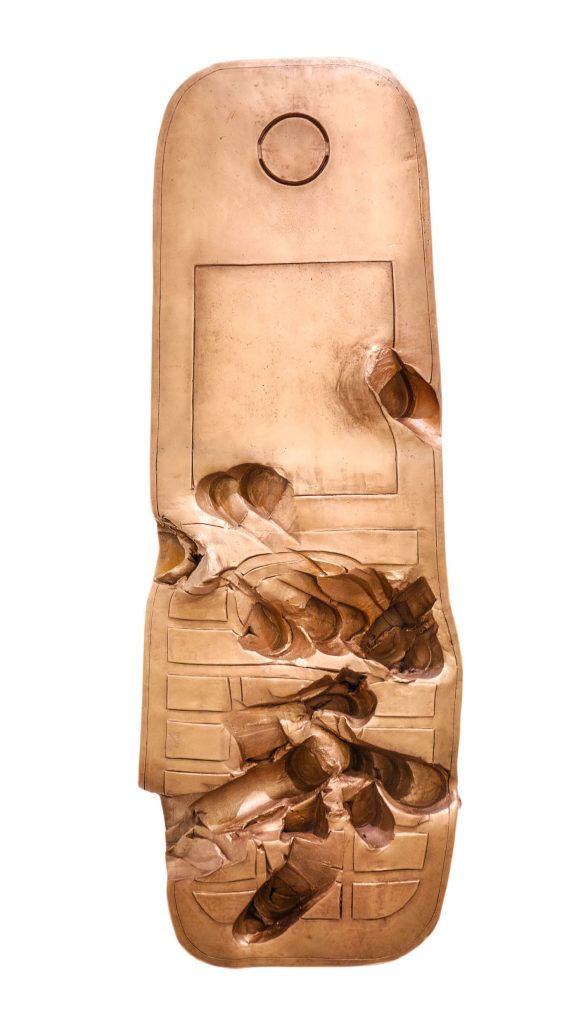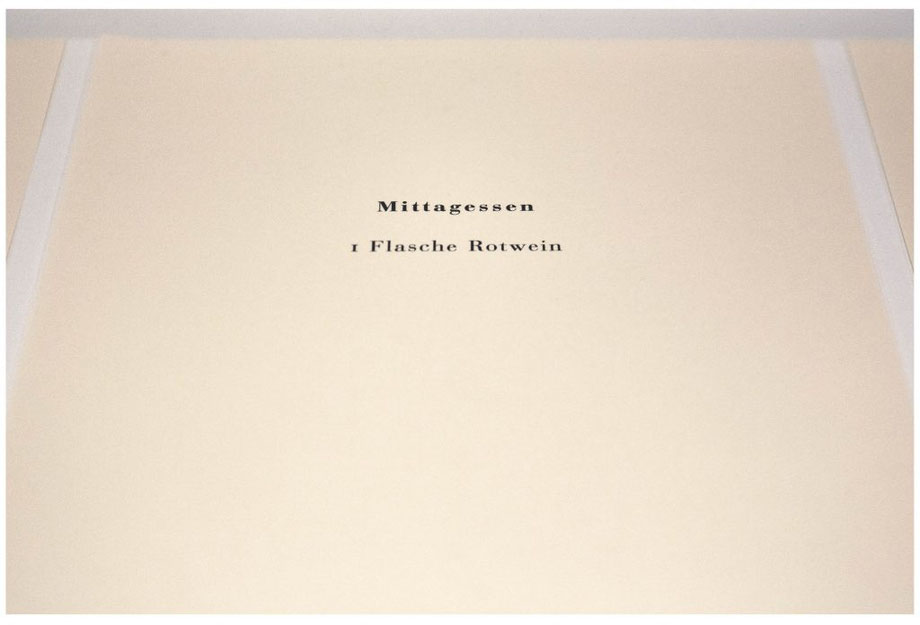 "Wether we are trying to master life with the help of a nutritional plan or a certain philosophical attitude, in the end we all fail!" – Erwin Wurm 
all images © Isabelle Bommes 2016